Popular photo spots
Steam Locomotives running through the scenery of four seasons, the contrast between the red Abt System Trains and the nature in Oku Oi... There are many views which can be enjoyed only along Oigawa Railway.

Here we would like to share some spots with you.
*Please do not disturb the locals by stepping into private land without permission.

Shin­Kanaya/Turntable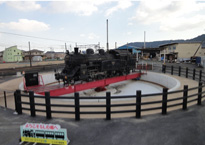 Steam Locomotives will return to Shin­Kanaya station after a day service. You can see the engineers' faces when turning.
Shin­Kanaya/Factory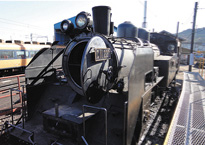 Engineers and maintenance staff look after the Steam Locomotives every day. *Ask for details, if interested in joining a tour.
Ieyama Bridge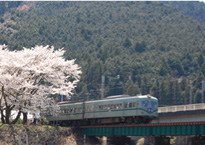 You can take pictures of the train running over the bridge from the river bay. There is a parking lot close to the bay.
Oigawa First Bridge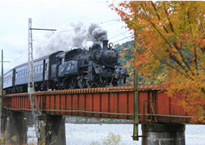 The bridge near Kawane Onsen is the most popular spot for photography. Look, passengers are waving at you!
Oigawa Second Bridge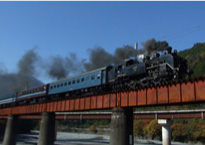 This is an iron bridge between Aobe and Sakidaira station.
Oigawa Fourth Bridge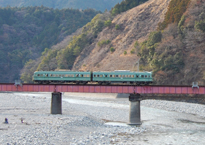 The closest bridge to Senzu station which runs through the mountains.
Senzu/Turntable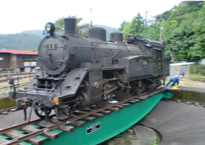 This British turntable is manually operated. You can see the engineers and staff tuning it around.
Ryogoku no Tsuribabashi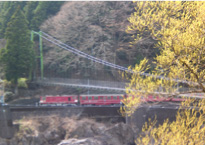 Take a picture of Abt System Trains from the bridge. Only five minutes away from Kawane Ryogoku station.
Nagashima Dam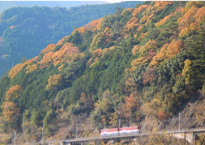 From the other side of the station you can see the Abt System Trains going up and down the mountains.
Oku Oi Kojo Station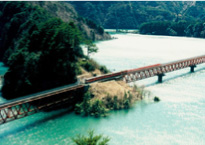 The view of Abt System Trains running above the lake is absolutely stunning. It looks different in all seasons.